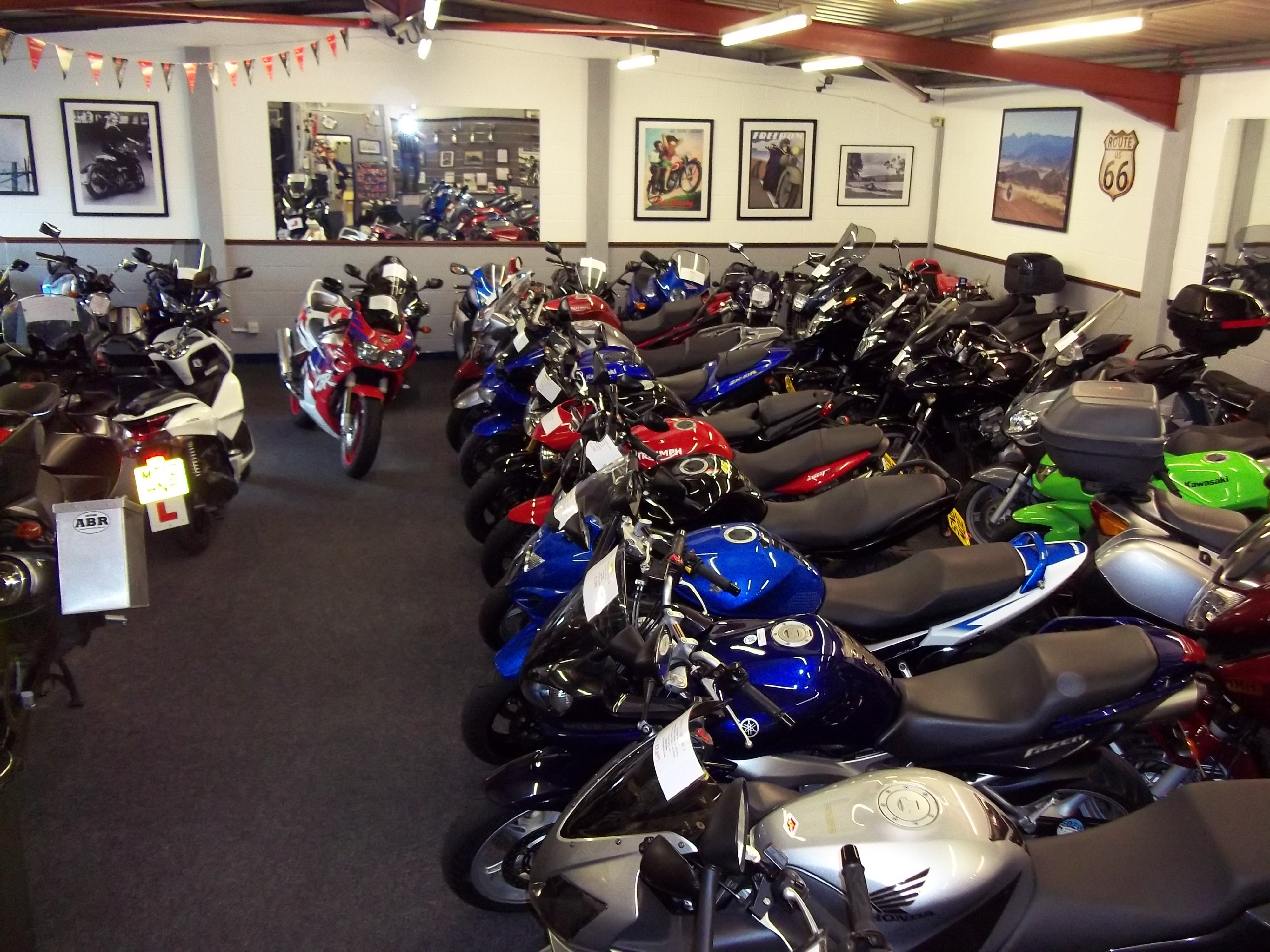 Penrith Motorcycles have been supplying quality,clean used motorcycles since 1991.
The business was established by Barry Utting who has been in the motorcycle trade since 1978. He started at age 14 as a Saturday boy at DRD Motorcycles in North Walsham,Norfolk, before starting Crown Motorcycles near Norwich at age 23. A move to Cumbria led to the creation of Penrith Motorcycles.
Barry still has the Suzuki T250 Hustler that he bought in 1979 along with old Yamaha TZ250's that he used to race, and a W650 Kawasaki.
Workshop technician and MOT tester Alan Wright joined the firm in 2005. He has owned many varied machines over the years and currently runs a modern modified Triumph Bonneville.
Alan Long had been banging on the door asking for a job since 1991 so we eventually relented and let him join the team! He's probably bought more bikes than anyone we know and we think good therapy for his addiction is to allow him total access to all our stock! He loves to clean the bikes to our exacting standards and is also responsible for the coffee machine. Since working here he has owned an outstanding array of bikes:
Honda NT700 Deauville
Suzuki DL650 V-Strom
2 Honda CBF1000's
Bmw 1200ST
Triumph Tiger 800
BMW K100
Suzuki Burgman… and it seems like he only started yesterday!
Today he owns a BMW R1200RT, but tomorrow who knows?
We know all you Alan Long fans out there have been wondering what machine he has now, so this is the end of December 2016 update… today he owns a BMW R1200GS factory lowered, having part ex'd the Honda NC750 that he bought after the BMW R1200RT! But tomorrow who knows? 
Geoff Wiltshire joined the team in May 2014 having worked for a motorcycle clothing wholesaler for the past 8 years. He owned a Honda CB750 for 10 years but couldn't resist trading up to a BMW R1100S from our exceptional selection. Geoff works in our sales and marketing department, so if you want a bike give him a ring on 01768 891300!!!